Description
Key Features:
Remove All Stains from Mesh
Biodegradable & Drain Safe
Safe For Mesh
Non-Hazardous / Non-Corrosive
Smells Great
Simple & Easy To Use
Ecotex® Hyper Haze Screen Printing Degreaser/Dehazer by Screen Print Direct® is ready to use and designed for all ink systems. Hyper Haze silk screen degreaser/dehazer will economically and safely remove stains from all types of mesh better than other hazardous paste stain removers. Ecotex® Hyper Haze Degreaser Dehazer is nonhazardous and safe for all mesh types. A clean silk screen is the best way to get a good coat of emulsion. Screen printing degreaser and screen reclaimer is a great ghost remover. Use safely on brand new mesh, it contains proprietary mesh protectors and micro-particles that will prepare new mesh for production. Tired of smelly corrosive & hazardous stain removers? Make the switch today and we promise you will never go back! 
To learn more about this product check out our blog post  - To Degrease or Not Degrease
Shelf Life:
+12 months
Payment & Security
Your payment information is processed securely. We do not store credit card details nor have access to your credit card information.
Customers that Bought This item Also Bought
Customer Reviews
Write a Review
Ask a Question
12/02/2021
MICHAEL S.

United States
Ghost Buster
Works great and removed all the ghosts from my screens
09/03/2021
Jim B.

United States
Ecotex
This product worked great for removing haze. Also worked on some older more stained/hazed screens.
08/23/2021
Stacey P.

United States
Hyper Haze
This item is easy to put on with the green scrubby side of a sponge. Rinses out well and really removed particles of ink and left over emulsion. Also degreased the screen and helps the emulsion stick better.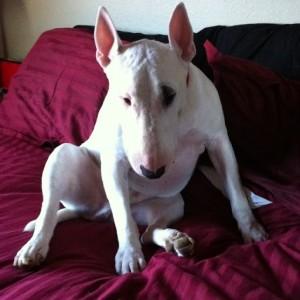 LS
06/20/2021
Lincoln S.

United States
A must have!!!
Any product that can make your reclaiming easy or faster is a must have!! This product is a staple in our shop!!
03/11/2021
Kylee L.

United States
Works great!
Does the job well, will order again!