Description
Key Benefits: 
5 mil. Thickness

 

Dries FAST

 

Use with All Dye and Pigment Inks

 

Epson/Cannon/HP Compatible

Not Crystal Clear, Slightly Milky - Recommended For Screen Printing

 

Anti-Curl Technology

 

Proprietary Micro-Porous Top Coating Giving You a Clean, Dark and High-Quality Image Every Print

 

For Best Results Use with Our 

UV Black-Out Ink

 

2-Inch Center Core 
*This product has a slightly milky appearance, it is NOT crystal clear. This item is not the correct material for face shields. 
Waterproof Inkjet Transparency Film: Screen Print Direct® Waterproof Inkjet Film is premium transparency film that is durable and consistent. Most film on the market is 4 mil thick, our film is 5 mil thick allowing printers to achieve the black density needed to create perfect stencils without curling edges. 
If your shop uses Inkjet printers for imaging color separations, then this economical film is a perfect choice. Its premium waterproof top coating provides clean, dark, and even images for excellent registration that produce high quality screen images and great print results!  
Printing with Inkjet Film Tips 
Waterproof film has two sides carrier side and Inkjet receptive side. To figure out which side is receptive side get your finger wet and touch the corner; the side that is sticky is the side that will receive the ink. To get the best results open your print menu and change your image settings to "best quality photo" or "best image." Set your paper settings to "premium glossy photo paper." 
Payment & Security
Your payment information is processed securely. We do not store credit card details nor have access to your credit card information.
Customers that Bought This item Also Bought
Customer Reviews
Write a Review
Ask a Question
11/27/2023
Justin K.

United States
A perfectly fine transparency sheet
I've had no issues with these whatsoever and have exposed many screens the past couple weeks using them. Ink goes on opaque and creates a fine screen as expected.
10/27/2022
Evan G.

United States
Corrected shipping mistake
Along with inkjet film, I also ordered an ink kit with 15 different colors. SPD accidentally sent a two duplicate colors. I reached out via social media and they responded immediately. Received the correct color in the mail in a timely manner. Would recommend.
08/29/2022
Xavier

United States
Can you see clearly on both sides?
I had an issue with the paper, where I can only see clearly on one side. The paper has two sides a printing side which has bite and texture to it and a glossly slick side. When you put your design on the screen with your design facing the print side of the screen it exposes fine. When you try to register it is when it gets tricky because you have the glossy side facing up, makes it hard to see what you are registering because it is milky looking. This is a bit confusing without seeing a picture, but basically the image once printing is only clear on onside and when flipped to the reverse side is more opaque and not as transparent as I would like, which I am afraid when I expose it will not work as well as the printing side. The examples below demonstrate what I am trying to say. The paper on the left is from the shop I used to work at, the one to the right is from screen print direct.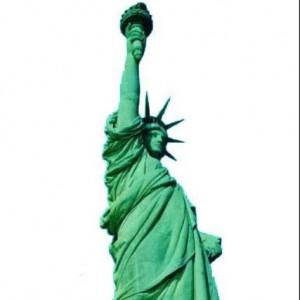 RM
06/05/2022
Rudy M.

United States
Waterproof Inkjet Film
In addition to waterproof inkjet film, I have been using Screen Print Direct products four years, and am 100% satisfied with products.
03/25/2021
Bonney E.

United States