Description
Key Benefits:
Cures at 270

°

 

F
Recommend printing with a white or fluorescent ink base
Soft Hand Prints
Universal for Variety of Fabrics
Low Bleed for Poly Blends
Non-Phthalate - Eco-friendly Formula 
Short Body
Semi-Gloss
Rapid Cure Glow In The Dark Screen Printing Plastisol Ink by Screen Print Direct® is a premium plastisol ink that cures as low as 270°. Rapid Cure Plastisol Ink is the best plastisol ink for screen printing when working with a variety of materials. This low bleed glow in the dark ink works great with a wide variety of blends including polyester. Say goodbye to garment shrinking and scorching with low-temperature cure fabric ink. The ink's lower cure temp saves production time and helps ensure the garment is cured properly without expensive conveyor dryers. The ink's texture is creamy and short-bodied. The color is vibrant, bold, and opaque. For darker garments, we recommend printing with an under-base.
Disclaimer: All colors are approximate and will vary from monitor to monitor.
For more information on low-temperature cure, inks take a look at the blogs we have below.
Overview: 
Rapid Cure Glow Ink is a semi-translucent plastisol ink that is ready for use straight from the container. When printing on dark garments we recommend printing on top of a color. Use Rapid Cure White or any Fluorescent Rapid Cure Ink as a base to achieve a vibrant colored glow effect. For best results use on 100% cotton and some cotton/ poly blend garments.
Curing:
Cure at 132° C/270° F
Flash at 82-104° C/180-200°F
Flash and Curing Guidelines: Generally it will take 5-10 washes to fully test the cure, but if the ink is seriously under-cured, the print will show deterioration after only 1-3 washings washes. Another way to test your print quickly is doing the "Stretch Test" stretch the print roughly 2/3 of the T-Shirt; if the print cracks and does not retract back it means you under-cured.
General Testing:  Before you do any large print, we recommend doing a stretch test and a wash test to ensure you cured and printed correctly before going into production. Increase cure time if testing fails. We recommend only using natural fibers best results will be seen on 100% cotton.
Clean-Up:
✔️Pro Tips: Plastisol inks do not dye fabric like the traditional inks. Plastisol inks wrap around the fibers and make a mechanical bond with the fabric. Store plastisol inks at room temperature. Prolonged exposure to temperatures above 90º F (32º C) can cause the ink to start to cure while it's still in the container.
We highly recommend printing with an under base white when printing on a dark garment
Click Here For Safety Data Sheet
Payment & Security
Your payment information is processed securely. We do not store credit card details nor have access to your credit card information.
Customers that Bought This item Also Bought
Customer Reviews
Write a Review
Ask a Question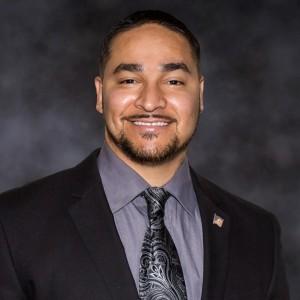 CV
02/09/2023
CYRUS V.

United States
Great glow effect!
This added effect really made stood out from the crowd!
06/10/2021
Chance B.

United States
Pretty good
I would suggest putting down an initial layer, a quick flash and then putting down another layer to make it the most vibrant it can be. For sure either print on a white tee or put down a white under base. Also, it seems like it takes sometime to "develop". I've done a couple prints where it doesn't seem like the glow is going to pop but if you wait a couple hours the glow will slowly increase, but I'm not sure what determines how long or whether or not the glow will eventually pop
05/13/2021
Mayte R.

United States
04/12/2021
Bmac

United States
04/01/2021
RONALD N.

United States
GRATE PRODUCT
GRATE FOR MY OUT LINE AND BLEND OF NIGHT GLOW