Description
Key Benefits:
High Solvency
Safe For Mesh & Emulsion
Breaks Down Ink Right Away
Simple & Easy To Use
Ecotex® Screen Printing Plastisol Press Wash by Screen Print Direct® is an easy-to-use spray and wipe press screen printing cleaner, which helps with cleaning plastisol ink off your silk screen. Use it on-press, designed to quickly dissolve plastisol and UV inks. This is great for opening your screen or changing colors on the press. Our Ecotex® screen printing ink remover will degrade the ink on the screen without destroying the emulsion stencil. This product is ready to use, emulsion, and capillary stencil safe. Quarts & Pints include spray nozzle.
Shelf Life:
10-12 months
Don't know which product you need? Read the blog to help you make the right choice on Plastisol Press Wash or Screen Wash - Press Wash vs Screen Wash
For best results follow the steps below.
1. Card away any excess ink from the screen before using Plastisol Press Wash 
2. Spray press wash where needed.
3. Begin to wipe the screen until you get your desired result or all ink residue is gone.
4. Dry Press Wash with a towel and wait 5-10 minutes for oils to evaporate before you resume printing.
Tip:
You can use your press to help between color changes. Use your squeegee to move ink over to a corner then wipe clean with the press wash for a quick and easy clean up.
Payment & Security
Your payment information is processed securely. We do not store credit card details nor have access to your credit card information.
Customers that Bought This item Also Bought
Customer Reviews
Write a Review
Ask a Question
01/27/2023
MIGUEL E.

United States
Plastisol press wash
I never had the opportunity to use it… ordered by mistake and I returned it
06/25/2022
ERNEST R.

United States
Subpar
For being marketed toward plastisol, its effectiveness is subpar.
12/14/2021
Brian F.

United States
Ecotex products
I just returned to silkscreening after a three decade absence. Scree Print Direct was my choice for products and I am so happy with that choice. Their products are affordable and of high quality. There have been a few bumps in delivery but every time there was the customer service was outstanding and the issues were solved immediately. Can't be happier with this company. I highly recommend the products and the company!
11/18/2021
Kyun D.

United States
Great Press Wash.
After cleaning up tools like squeegee, this chemistry dries very well, so I don't need to wipe the residue of this press wash. Very easy for use. And smell is better than other wash product.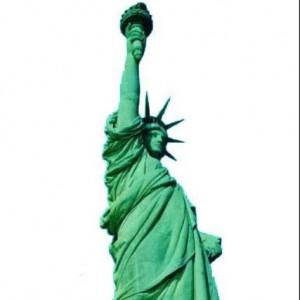 RM
07/24/2021
Rudy M.

United States
Why pay more?
Price and quality of products at Screen Print Direct is unmatched. Thank you!