Description
Key Benefits:

Cures At 270

°

F

Soft Hand Prints
Universal For Variety Of Fabrics
Low Bleed for Poly Blends
Non-Phthalate 

Highly Opaque
Short Body
Semi-Gloss
Includes 6, 8 oz. Containers: Flo Yellow, Flo Green, Flo Pink, Flo Blue, Flo Orange, and Flo Purple Plastisol Ink
Rapid Cure Fluorescent Screen Printing Plastisol Ink Kit by Screen Print Direct® is the best bang for your buck on the internet when it comes to plastisol ink for screen printing. This ink works great and won't break the bank. Formulated and designed by printers for printers. Rapid Cure is the best solution for printing on polyester blends and cotton. Our Rapid Cure series actually cures at a much lower temperature than competitors. Curing at a lower temperature will save you money and time. This ink will help avoid dye migration and scorching your garment. Once printed this plastisol feels great to the touch and leaves a semi-gloss finish. Our rapid cure series feels great to work with because of the perfect viscosity. Test your substrate first to make sure the ink works properly.
For more information on low-temperature cure inks take a look at the blogs we have below.
Curing:
Cure at 132° C/270° F
Flash at 82-104° C/180-200°F
Flash and Curing Guidelines: Generally it will take 5-10 washes to fully test the cure, but if the ink is seriously under-cured, the print will show deterioration after only 1-3 washings washes. Another way to test your print quickly is doing the "Stretch Test" stretch the print roughly 2/3 of the T-Shirt; if the print cracks and does not retract back it means you under-cured.
General Testing:  Before you do any large print, we recommend doing a stretch test and a wash test to ensure you cured and printed correctly before going into production. Increase cure time if testing fails. We recommend only using natural fibers best results will be seen on 100% cotton.
Clean-Up:
✔️Pro Tips: Plastisol inks do not dye fabric like the traditional inks. Plastisol inks wrap around the fibers and make a mechanical bond with the fabric. Store plastisol inks at room temperature. Prolonged exposure to temperatures above 90º F (32º C) can cause the ink to start to cure while it's still in the container.

We highly recommend printing with an under base white when printing on a dark garment
Click Here For Safety Data Sheet
Payment & Security
Your payment information is processed securely. We do not store credit card details nor have access to your credit card information.
Customers that Bought This item Also Bought
Customer Reviews
Write a Review
Ask a Question
09/01/2023
Jeff B.

United States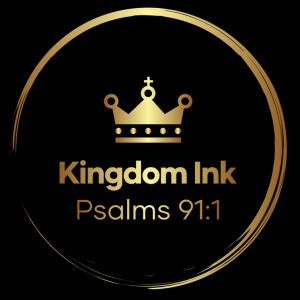 GO
04/01/2023
george o.

United States
03/31/2023
Kelvin H.

United States
Great colors great product
Love the ink fast cure the colors are the best
05/24/2022
Maya F.

United States
03/19/2021
KEVIN K.

United States
Wowza
Order the pastel kit and fluorescent kit. I am very pleased with the products cure fast and great smooth inks.