Description
Key Benefits:
Remove All Stains from Mesh
Biodegradable & Drain Safe
Safe For Mesh
Non-Hazardous / Non-Corrosive
Smells Great
Simple & Easy To Use
Ecotex® Hyper Haze Screen Printing Degreaser/Dehazer by Screen Print Direct® is ready to use and designed for all ink systems. Hyper Haze silk screen degreaser/dehazer will economically and safely remove stains from all types of mesh better than other hazardous paste stain removers. Ecotex® Hyper Haze Degreaser Dehazer is nonhazardous and safe for all mesh types. A clean silk screen is the best way to get a good coat of emulsion. Screen printing degreaser and screen reclaimer is a great ghost remover. Use safely on brand new mesh, it contains proprietary mesh protectors and micro-particles that will prepare new mesh for production. Tired of smelly corrosive & hazardous stain removers? Make the switch today and we promise you will never go back! 
To learn more about this product check out our blog post  - To Degrease or Not Degrease
Shelf Life:
+12 months
Payment & Security
Your payment information is processed securely. We do not store credit card details nor have access to your credit card information.
Customers that Bought This item Also Bought
Customer Reviews
Write a Review
Ask a Question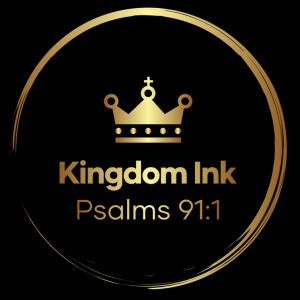 GO
09/28/2023
george o.

United States
Super clean
This stuff is awesome ,I can't believe it hyper haze even got the the old ink shadows out of my older screen was amazed they look good again thank you for such a awesome product.
10/11/2022
Wilder G.

United States
Great products
Basically I am new in this I just trying start my own business but still is a long way to learn but I am happy with the results with this products thank you so much guys
07/15/2022
Bob A.

Canada
Super Product
Hyper Haze is so easy to use and does a great job, and might I add at a very reasonable price.
06/03/2022
Tim C.

United States
Hyper Haze
I Just wish I knew about this product a few years ago!! It takes out old emulsion stains, ghost images. Even thou it's a degreaser, I use another degreaser as well after using this product. I will definitely keep it in stock!!
03/19/2022
Bob A.

Canada
Great product and time saver
I purchased the pint size to try it out and I really like it. I do a lot of sample work so you never can have enough screens so I am constantly reclaiming screens. I like the fact that not only it degreases but it gets rid of the haze or ghosting at the same time. This also eliminates a liquid haze solution that I was using that had a strong solvent smell.